Burton Baker
Lummus, Hallman, Pritchard & Baker, P.C.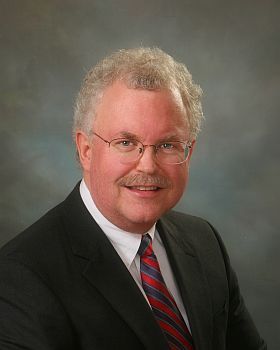 Willard Burton Baker, Jr. was born in Cleburne, Texas in 1954, to Willard and Florence Baker.

Burton received his Bachelor of Business Administration Degree from Southwest Texas State University in 1976 and graduated from South Texas College of Law with a Doctor of Jurisprudence Degree in 1981 where he was a member of the Order of the Lytae.

Burton Baker was licensed by the State Bar of Texas as an attorney and counselor at law in 1981.

Burton Baker began his law practice in Cleburne where he went into partnership with his father Willard B. Baker in 1981. He is a third generation Cleburne attorney following his father, Willard B. Baker and his grandfather, Tyler A. Baker.

In January of 1986, Burton Baker and his three named partners started the firm of Lummus, Hallman, Pritchard & Baker. His father, Willard B. Baker shared office space and was of counsel to the firm until his death in 1993.

Burton is a past president of the Johnson County Bar Association and has been named as a Life Fellow by the Texas Bar Association.

Burton Baker practices in all areas of litigation including Personal Injury Law Civil Trial Law, and Councelor Law, as well as maintaining a practice in his fathers areas of Probate Law and Real Estate Law.

Burton is married to Joni Smith Baker and has two daughters, Meredith and Brooke.
Bookmark This Page
Practice Areas
Civil Litigation, Personal Injury Defense, Personal Injury Plantiff, Probate, and Real Estate
This attorney was last modified on: 2011-06-10 19:13:01